SDVX Valkyrie Knob Assembly (Pair)
Regular price
$220.71 USD
Regular price
Sale price
$220.71 USD
Unit price
per
Includes: 2 Knob assemblies with TOK TLEU-618-5W torque limiters, potentiometer and knob top must be manually bundled bundled in.  Or, you can re-use your existing knob top and potentiometer.
Intended to be a drop in replacement for SDVX Arcade cabinets.  These assemblies have minor modifications compared to Konami originals, however they are 1:1 in terms of functionality and feeling:
Stainless steel instead of painted steel parts to prevent rusting.
Flush head screws instead of press fit studs on the top plate for easier manufacturing.
M3 screws use hex instead of philips
Knob spacer is 1mm smaller in outer dimension.  Easier sourcing with no impact.
Compatibility Tests:
SDVX Nemsys Booth Arcade – Compatible

Gamo2/Dao – Not compatible due to different mounting dimensions
Note: Speedy Labs SDVX Arcade Knobs purchased before 2023/05/24 and many stock Konami Nemsys Booth Knobs have a counterbore of 2.5mm versus Valkyrie Model's 2mm.  This means that you will likely need to stack an additional spacer on top of the one that is included.  I recommend stacking your old spacer on top of the new one if this is the case.  SDVX Arcade Knobs purchased on or after 2023/05/24 will work without issue.
This product is engineered by SpeedyLabs and is also available on their website - BlueSpringExpress is an authorised re-seller.
Share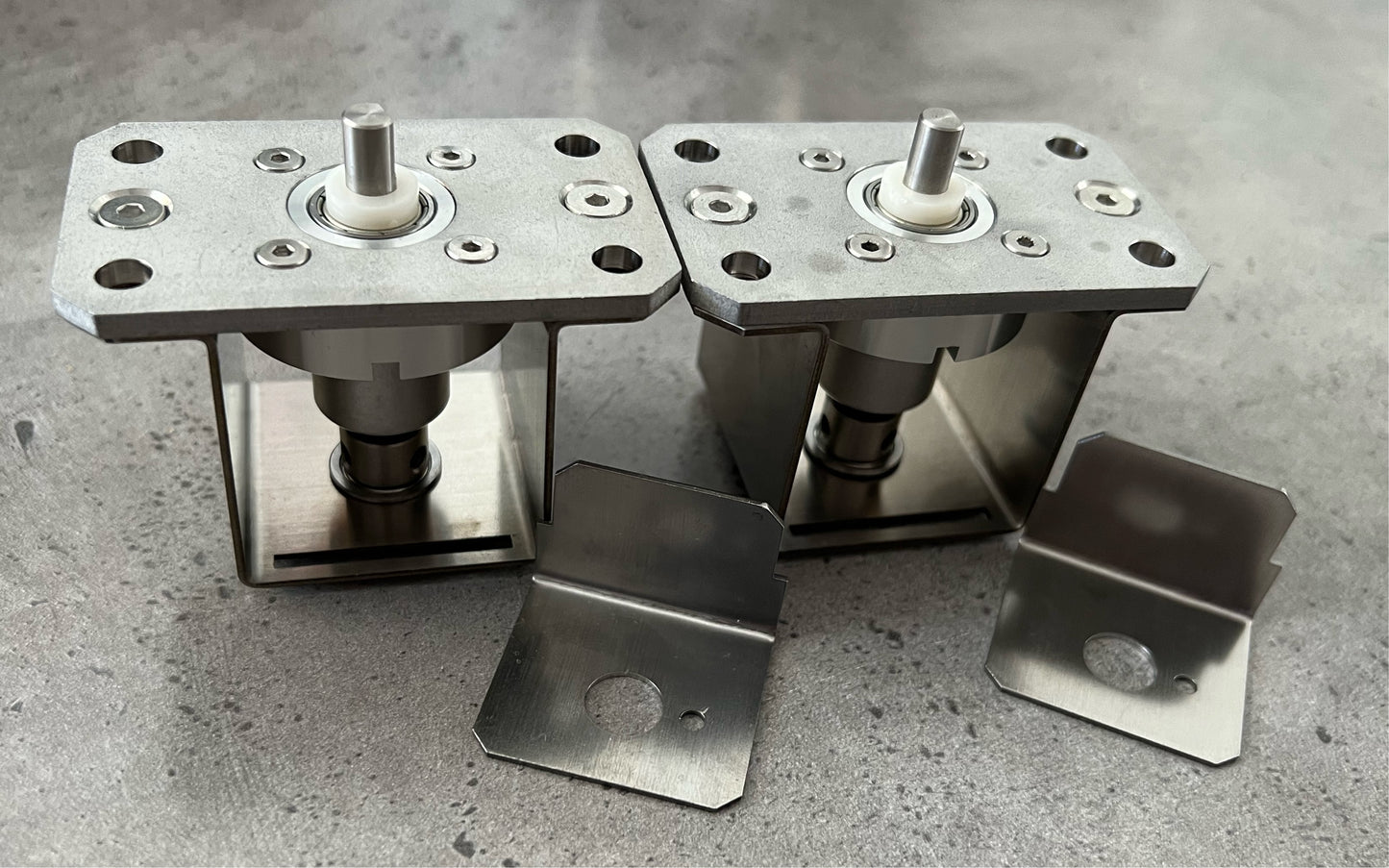 Smooth as silk
These knobs have made a world of difference in the overall feel of my cab, and have helped me pass tricky laser sections that used to plague me when using the original knobs. These silky smooth babies are a true upgrade, and will improve any setup rocking the older nemesis style. They are worth every reasonably priced penny! I cannot recommend them enough. Literal game changers!