SANWA Microswitch OBSA-LHS1F
Regular price
Sale price
$8.31 USD
Unit price
per
Sanwa's integrated micro switch, this switch is a stock part in Sound Voltex cabinets to give their buttons a unique and premium feel. They have an approximate weight of 100g.
Please note, this switch incorporates the lamp holder and micro switch into one unit and is only compatible with Sanwa buttons. The wiring is also different to a traditional micro switch and is only compatible with controllers with additional wiring
This is a brand new product, never used and factory fresh switch. Some listings for this product on other websites will give you a used and worn out switch. Beware.
Share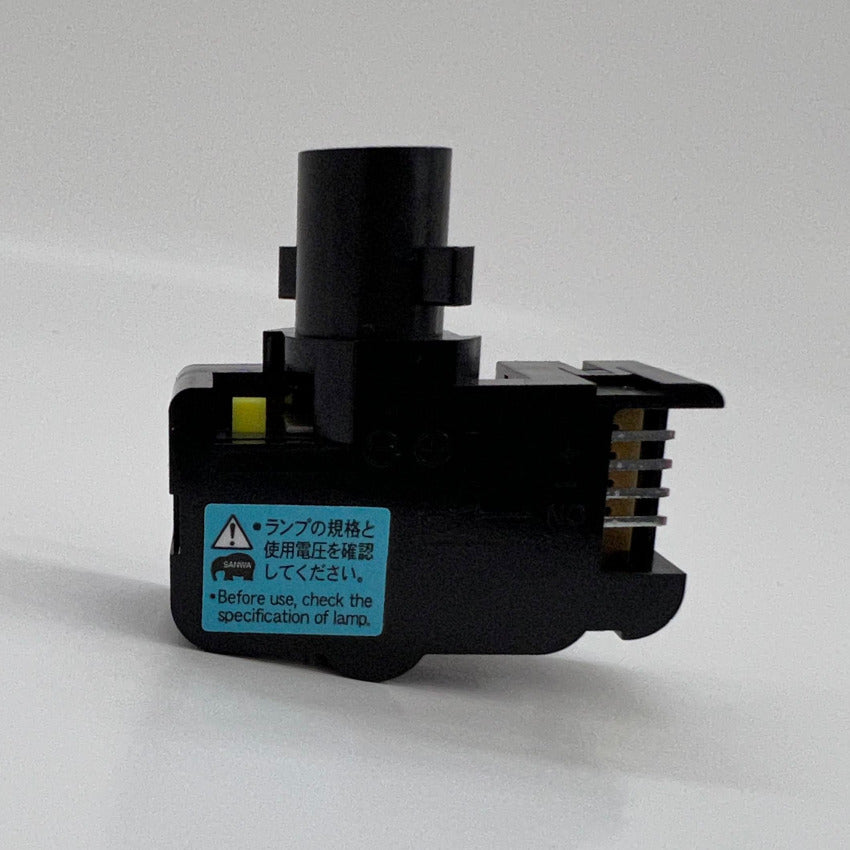 Works great with the same feeling of the valkyire model
Note you dont really need to buy the jst connectors as long as you know where it goes for your pcb. I just buy jumper wires for the arudino it fits well make sure you get the female to female for it