Beatmania IIDX Sanwa Button Set (OBSA-45UK)
Regular price
Sale price
$86.21 USD
Unit price
per
7x IIDX Rectangle push buttons, your choice of colour (OBSA-45UK)
The Best push buttons money can buy for your beatmania IIDX setup. These premium buttons are the exact same as what you'll find in the arcade. They are an essential upgrade to those passing difficult charts, frequent players, or more casual gamers looking to enrich their experience.
They have a crisp feel and sharper sound with each press. You will instantly notice the world of difference if you are upgrading from the default buttons that shipped with your controller.  Sanwa buttons are known for being extremely durable, these are a onetime purchase, you'll never need to change them again.
Additional Info
Colours: We keep some stock of alternate colours, but if we're out of stock of your colour choice, it may take up to 3 weeks to ship. Please feel free to ask about the colours currently available! 
Switches and Springs: Switches and Springs are not included with this product, you must use your own or buy separately. Our best recommendation is VX-01-1A3 Switches paired with 50g Springs, Which is the default Lightning Model setup.  Please visit our product guide for more information
Share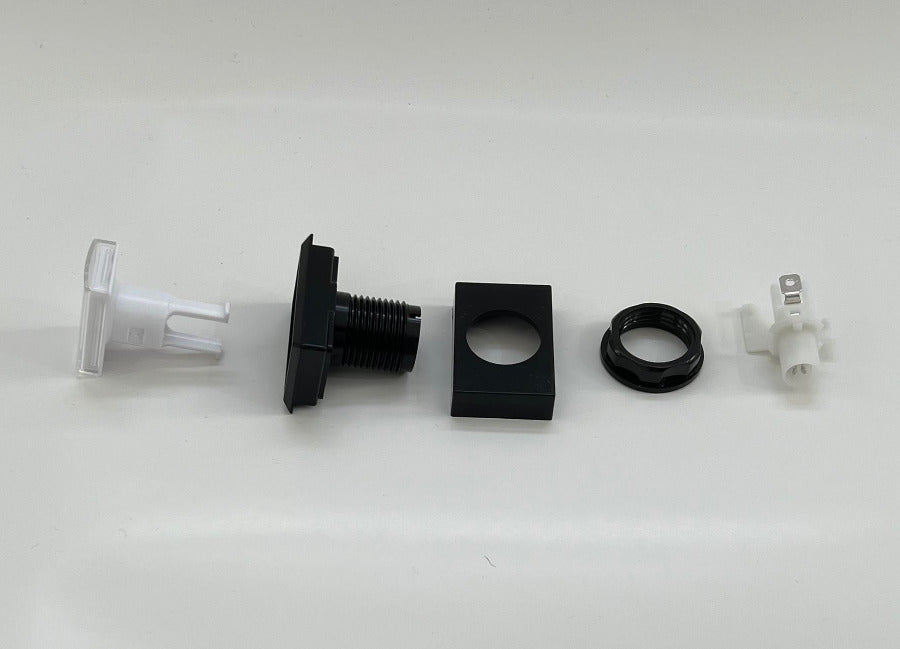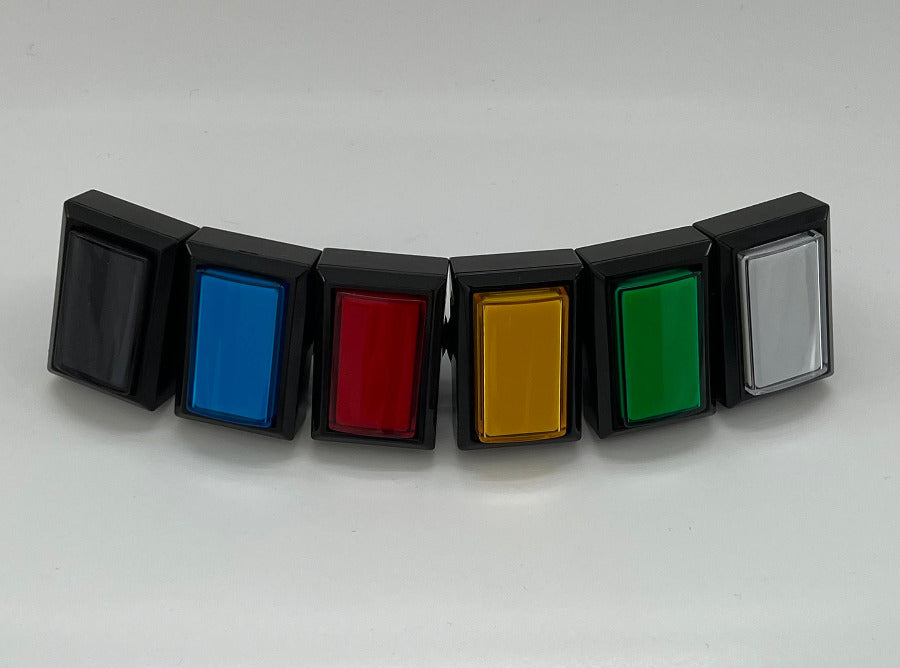 Totally Worth It
Very fast shipping. It took 15 calendar days from Australia to San Francisco. Upgraded my stock US store PWAN (along with an order of 50g Sanwa springs and Omron VX-01-1C23 switches) and while I am at most a lvl 10 player, I immediately felt the difference. Feels exactly like the lightning model cabs.
Amazing Service
I bought the whole upgrade package (these buttons, 50g springs, 50g switches), and not only did they arrive very quickly despite saying they would need extra time due to a lack of stock but they were also already partially set up for me which BSE went the extra distance to do. Thanks a billion for everything.
Must BUY upgrade
the shipping was extremely fast with express
the buttons are all intact and packed extremely well in the parcel
for both hardcore players or players who are interested in replicating arcade experience as close as possible, just get them. You won't regret one bit for the upgrade.
IIDX Sanwa Button Set (OBSA-45UK)
Whew! What a nice set of buttons these are, Shipping speed may have you need some patience on but for it being from a different I'm not too surprised, faster then China/Japan that's for sure lol
Overall these buttons are exactly what the Arcade Spec buttons you see on LMs and even some up-to-date legacy cabs you'll see at your arcade, compared to Pwan+ and other 3rd party buttons, these feel remarkable as the feedback of the button is a lot more direct and with combination of the sanwa graded switches, they'll easily make your gameplay feel more responsive and 1:1 to the arcade.
Best keys
Great quality. Makes my clicks sound so smooth. Leveled up game